LeMeniz Infotech is a new class of software company committed to catalyzing the competence and competitiveness of its clients by helping them succeed through the power of information technology.
LeMeniz Infotech has been around since 2013
but has quickly become a respected leader
We evaluate, design, and justify technology solutions from an understanding of your business needs and budgetary constraints.
We bring over 25 years of global experience in managing & securing mission-critical IT & Web Apps.
We handle all aspects of your IT infrastructure, including software, website management & Android App Development
We are at focus on developing Customized CMS for our clients that will meet the client's specific
Want to give your website the Midas-touch? Resort to internet marketing as it enhances the website's presence
Jeniffer Burns
Creative Heads Inc.
TheGem comes with an extended powerful theme options panel, which allows you to customize just anything in an appearance of your website – with few clicks.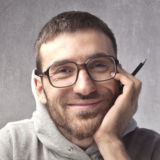 Marcus Fields
Marketing Manager
This powerful theme was optimised to get the best performance results. Tested with pagespeed insights & co., it delivers even better results with super cache & minification.